Spray Foams
Spray polyurethane foam (SPF) is a spray-applied system that's widely used for home, commercial, and industrial applications. SPF insulation not only resists heat transfer extremely well, it also acts as an air barrier to prevent air leaks and drafts, along with many added benefits that go beyond insulation.
Are you on track for an HFC-Free 2021?
Effective January 1, 2021, high Global Warming Potential (GWP) spray polyurethane foams will be eliminated nationwide, meaning spray foams that use an HFC blowing agent can no longer be manufactured, sold or installed in Canada. That's why we created Insulthane Extreme, a CCMC approved HFO spray foam system with an ultra-low GWP of 1.
Learn more
Types of SPF
Open-cell vs Closed-cell
Open-cell
— Light density — Air barrier — Vapour permeable — High expansion rate — Sound dampening — More affordable compared to closed-cell
Ideal for: Garages, bonus rooms, soundproofing and hard-to-reach areas.
Closed-cell
— Medium density — High R-Values — Air barrier — Vapour barrier — Structural Durability
Ideal for: Below-grade, crawlspaces, roofs and exterior applications.⠀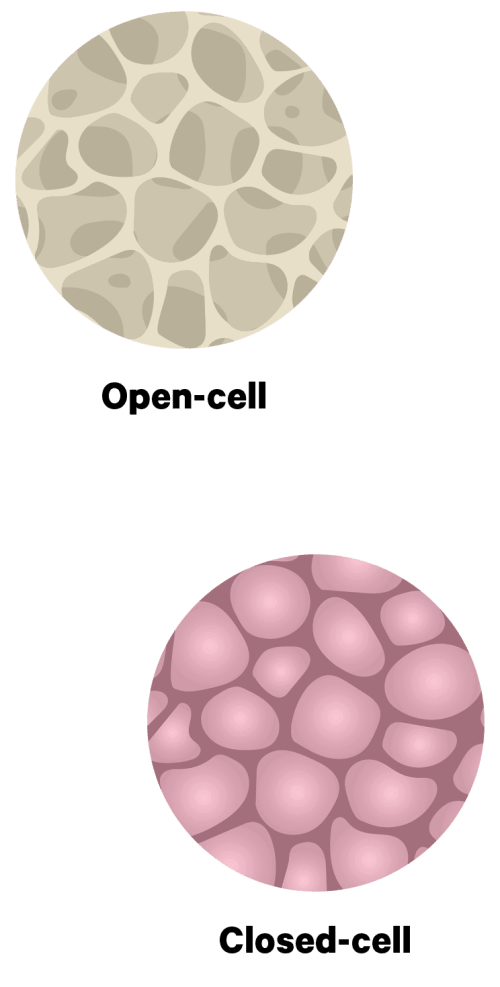 Air leakage can account for 25-40% of the energy used to heat and cool a typical home.
SPF creates an air-tight building envelope to protect buildings from unwanted air leaks.
Traditional insulation leaves space for air to pass through and moisture to build up over time. With fiberglass insulation, 1/3 of air inside a home escapes through the openings in ceilings, walls and floors. Spray Foam Insulation gets into every space—even hard-to-reach gaps, expands to fill it, and cures to a solid fit that eliminates gaps to keep air from escaping.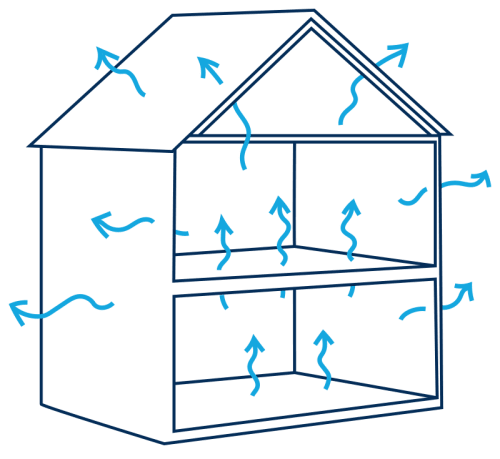 Commitment to Sustainability
Products designed to meet today's standards of sustainable and energy-efficient buildings
Our spray foam products are GREENGUARD Gold Certified by UL Environment. That means they're scientifically tested for prolonged exposure in environmental chambers to meet rigorous emissions standards for chemical exposure and pollutants, such as volatile organic compounds (VOCs), formaldehyde, and phthalates.