Preparing Your Home for Severe Weather and Storms
September 22, 2021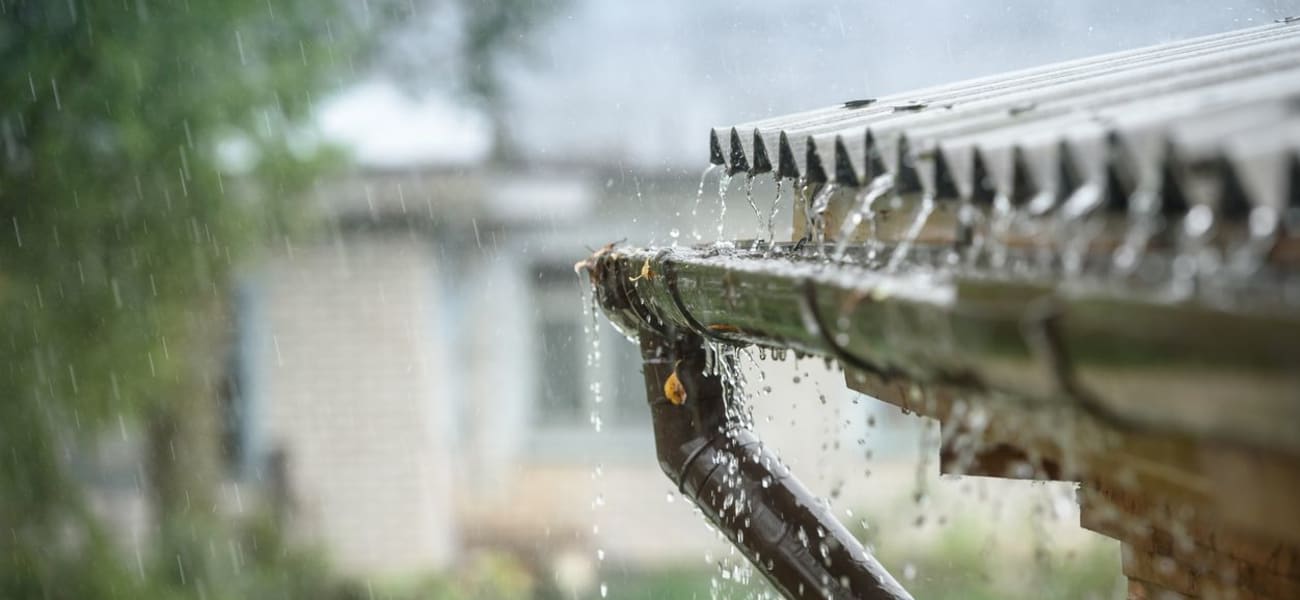 Canada experiences all four seasons of weather, ranging from blistering cold winters to hot humid summers. The climate differs widely from coast to coast, and even day to day—never leaving a dull moment. There's no shortage of extreme weather conditions to discuss which could explain why Canadians love to talk about weather. Ever catch yourself asking "How's this weather, eh?" at a networking event?
We are used to coping with dramatic shifts in climate, but these days, we are experiencing extreme weather that is not-so-familiar. From wildfires and floods, to historic heat waves and destructive tornadoes—extreme weather events have increased in both frequency and severity over the last decade. The Insurance Bureau of Canada reported that severe weather caused $2.4 Billion in insurance damage in 2020, and the financial cost of catastrophic events is projected to climb with the changing climate.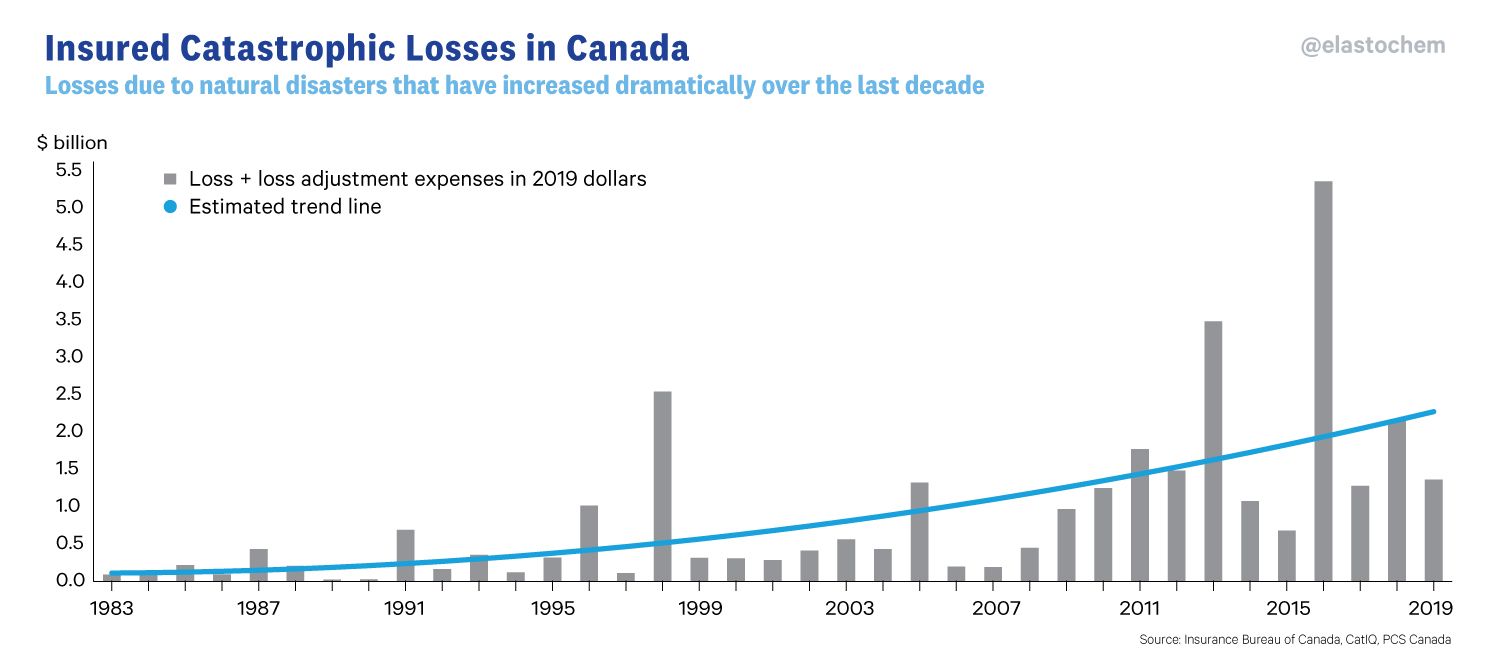 Plan Now to Avoid Damage Later
Taking preventative measures is the best way to reduce your risk and increase your resiliency. Certain upgrades to building materials can also reduce potential damage.
1. Assemble a supply kit
Keep an emergency supply kit that can sustain you and your family for a few days. Visit the Public Health Agency of Canada to learn about building your own.
2. Create a household emergency plan
Plan meeting places and alternative contact methods in the event of a power and cellular outage.
3. Keep outdoor items secured
Safely bring outdoor items inside or ensure they are securely stored. Objects like trash cans and patio umbrellas can become flying objects that create added damage in high wind storms.
4. Consider resilient home upgrades
Building materials such as spray foam insulation and weather resistant roofing and siding can save your home in a severe storm.
5. Install a backup emergency sump pump
Protect your basement in the case of a power outage with a battery powered sump pump system.
Prevent and Protect with Spray Foam Insulation
Weather can be unpredictable, but when your home is properly insulated with spray foam insulation, you can take peace of mind in knowing your home is protected in severe weather conditions. Every year, homes across the country are damaged by severe storm events. Spray Foam is often used in the repair, renovation and the recovery of damaging weather events
Water and Flood Protection
Most homeowners can agree that the most common cause of building damage is water—whether that is through a roof leak, a basement flood or frozen pipes. In flood zones, Closed-Cell Spray Polyurethane Foam (ccSPF) should be used since it does not absorb moisture and rejects bulk water. In fact, ccSPF is the only flood-resistant insulation by FEMA (Federal Emergency Management Agency). Spray foam dries out and is resistant to mold growth while fiberglass or cellulose insulation will retain moisture.
Prevent Bursting Pipes
If a home is not well insulated, the extreme cold can cause pipes to freeze and burst. Adding spray foam insulation to areas located near water pipes such as your basement, attic or crawlspace creates an air barrier and can stop cold air infiltration and allow pipes to remain in a conditioned space. In many cases, fiberglass insulation is not adequate as it does not provide an air barrier to block the movement cold air.
Increase Racking Strength
The rigid structure of ccSPF can also provide additional 'racking' strength to help resist the high winds of a storm or hurricane. The National Association of Home Builders has shown ccSPF can strengthen wood structure homes by 300% when sprayed on the under deck of the roof or exterior walls.
When Category 4 Hurricane Michael passed through Mexico Beach, Florida, it became the third most powerful hurricane to hit the United States, leaving over US$11.28 billion in damages. One building named "The Sand Palace" however, was constructed using building practices to resist powerful wind damage. Closed-cell spray foam chosen for its rigidity, was applied to the ground floor, garage and the underside of the roof.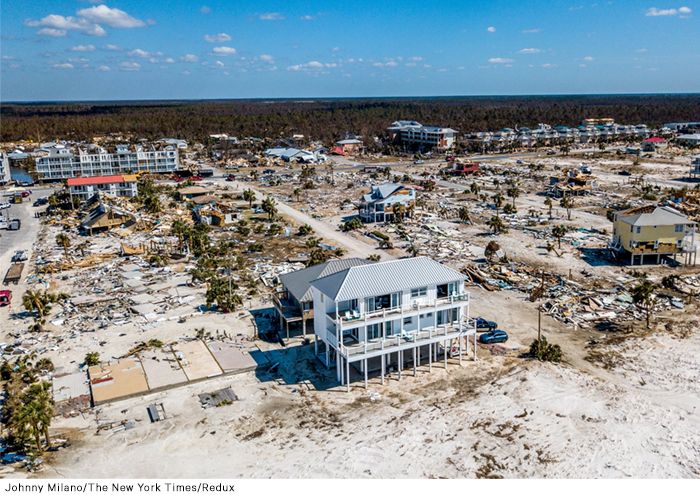 R-6.03 per inch (when installed @ 4 inches)
Air Barrier Material
Expands into spaces to create and air and water-tight structure
Low water vapour transmission for moisture control
Low water absorption and acts as a flood-resistant material
High density and strength to improve structural integrity
Low Global Warming Potential rating
Learn more about Insulthane Extreme
Ferocious winds, record-breaking humidity, sweltering heat, and unprecedented amounts of rainfall are all weather events that scientists are expecting more of in Canada's future. As weather gets wilder and less predictable, it's important to take proactive measures to protect your family and home from ongoing severe weather. Elastochem's team of experts can discuss with you how to successfully use spray foam to help protect your home or commercial building from extreme weather events.
To connect with an expert, feel free to contact us.
Quick Links: